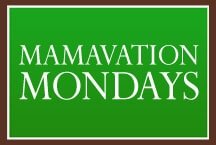 So this week was a bit of a roller coaster. I've been doing my best to complete the two week challenge. One night, I fell asleep on the couch before I could bust it out though....in short grad school is kicking my butt. I have a group project this week (during spring break-bleh) that is due the day we get back, and I have been crowned QUEEN. Wah, wah. wah......can you feel my enthusiasm (This is due largely in part to the fact that I am always crowned leader of every single group I've ever been in)? Group work in school, doesn't prepare you for real life group work. Really, it doesn't.
Anywhoo, given my stressful state, my eating this week hasn't been the most stellar. I'm craving carbs like no other, and have been stricken by some marvelous GI virus/discomfort yadda ya. So in that regard I'm struggling.
On a positive note, I lost weight these past 2 weeks--I didn't weight last week, of 5.2 lbs. That brings a smile to my face. :) My husband even put his arms around me and asked if I was down a few. Score.
My goals for this coming week:
Make morning exercise part of my routine. Getting up earlier and getting it done so the likelihood that I'll pass out on the couch before I get it done is NONE.
I'm going to continue to stay on top of my water intake. I really can tell that I eat less the days that I am really tippin' it back.
Get back to eating healthy. These hormones aren't going to fix themselves, apparently!
Challenges:
Completing this group project. It's due Monday, so after that I'll have a few days to veg.
My son's 3rd birthday party is this weekend. Cake. Pizza. And Emotions.
Making sure I get the rest of the #2weekchallenge done!
I hope all of you ladies have a fabulous week! <3>3>